AD 206 | Jan Hopkins
"Sculpting Vessels + Americans Interned"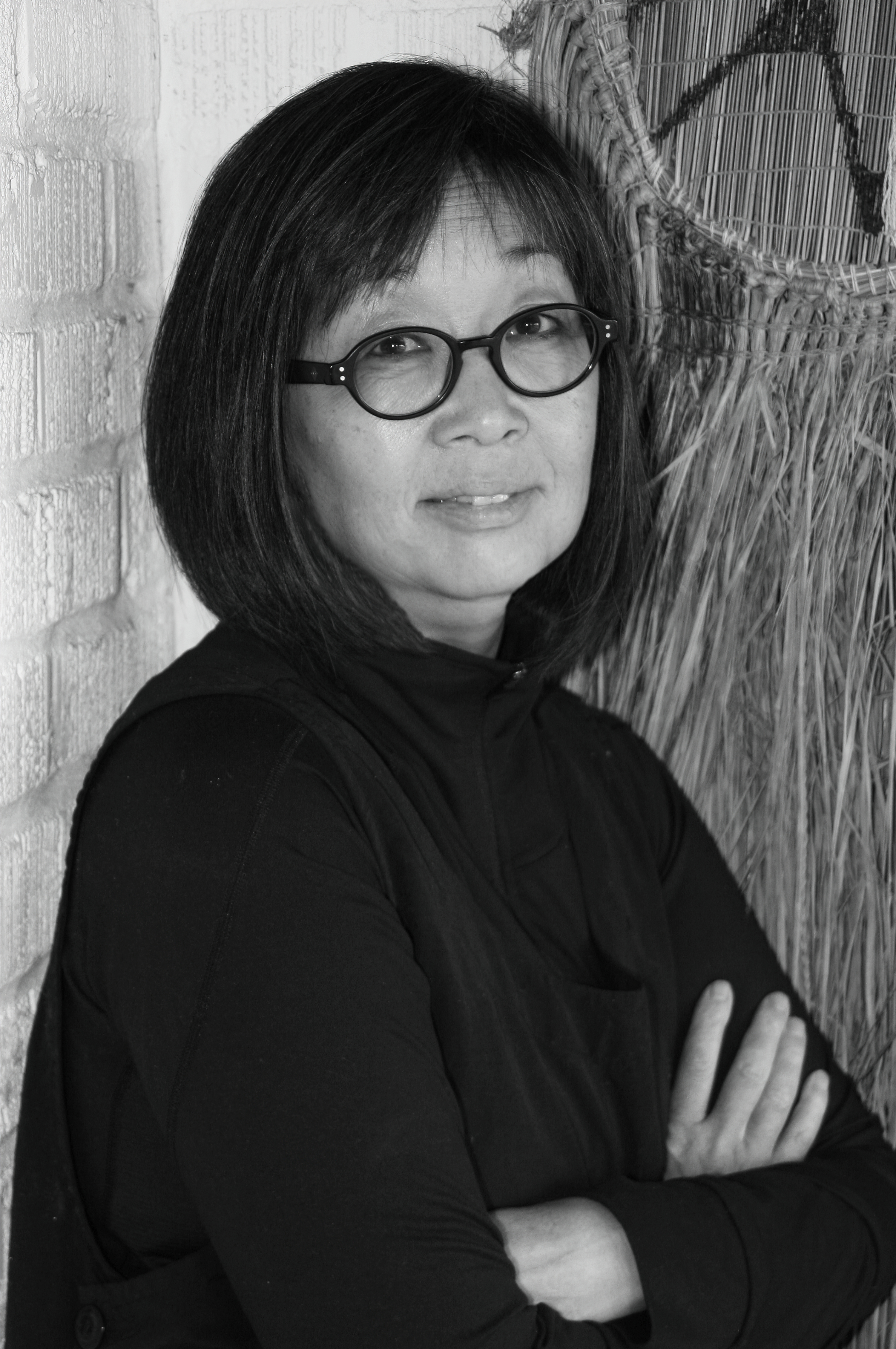 Jan Hopkins is a master at creating sculptural vessels and figurative sculptures from unusual natural materials such as citrus, melon and pomegranate peels, lotus pods, fish skin, leaves, and seed pods. Each piece is a marriage of deep sensitivity and reverence to materials with a heavy emphasis on concept and innovation.
Jan studied basketry with indigenous and contemporary artists, learning the art of meticulous construction, the basics of how to gather and prepare materials, and understanding new concepts in design beyond traditional construction. In the early 90s, challenged with the depletion and unavailability of many of the natural basketry materials, she began experimenting and innovating new ways of processing organic materials that she successfully uses in her work today. Her initial aspiration was to preserve the beauty of the materials she began to by constructing vessel forms. Jan's work evolved to more figurative work with narratives sewn into each intricately designed piece.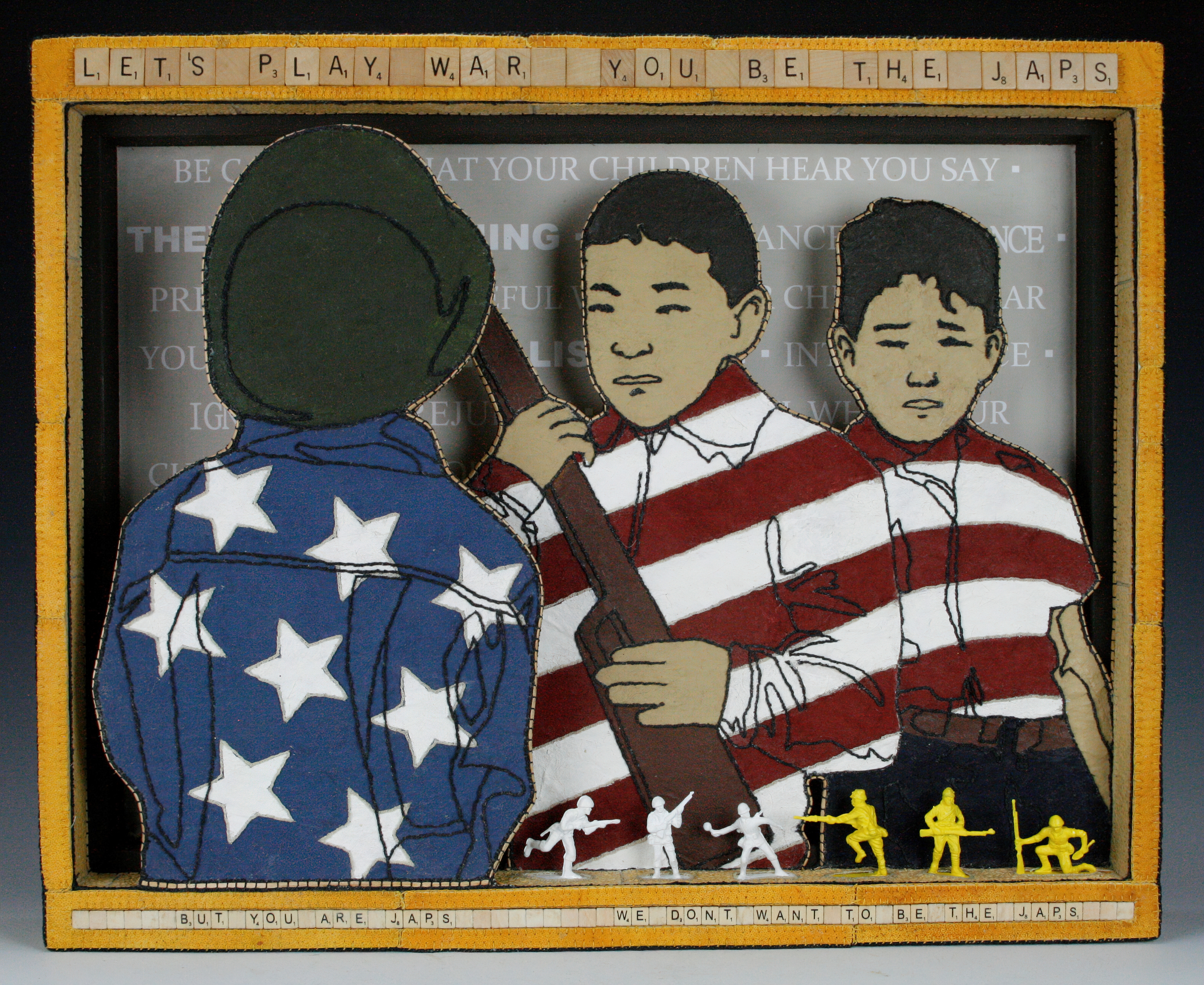 Jan and her husband Chris have also embarked on a deeply personal collaborative project about a part of her family's history, The Japanese American incarceration during WWII. Piece by piece, Jan is puzzling together family stories that are both heartbreaking and inspiring. Jan states, "This project has changed the essence of my work and has challenged me to innovate new ways of construction and storytelling." Their two-person show was exhibited at the Schack Art Center, Everett, WA in 2018. A future exhibit is scheduled to open at Bainbridge Island Museum of Art on Bainbridge Island in 2022, The timing of this exhibit marks the 80th Remembrance anniversary of the first Japanese Americans taken away from their homes on Bainbridge Island and sent to Manzanar Concentration Camp.
An award-winning artist, Jan has exhibited across the United States and featured 8 years at SOFA International Expos, held annually in New York, Chicago, and Santa Fe. Her work is included in museum permanent collections across the country including the Fuller Craft Museum in Brockton, MA, Museum of Art and Design in New York, Museum of Fine Arts, Boston, and Racine Art Museum in Racine, WI.
Show Notes:
00:04:27 - Jan's experience being a part of a family of artists
00:10:48 - Jan's journey towards artistry
00:17:12 - Great ideas finding us
00:20:15 - Results-oriented thinking, taking you away from the process
00:22:23 - Intuition and spirituality
00:26:34 - The elements and materials that guide Jan's art practice
00:31:27 - Jan's focus on narrative artwork
00:39:15 - The inspiration behind Jan's exhibit "Americans Interned"
00:58:56 - The power of cultural art
01:03:27 - Wrap Up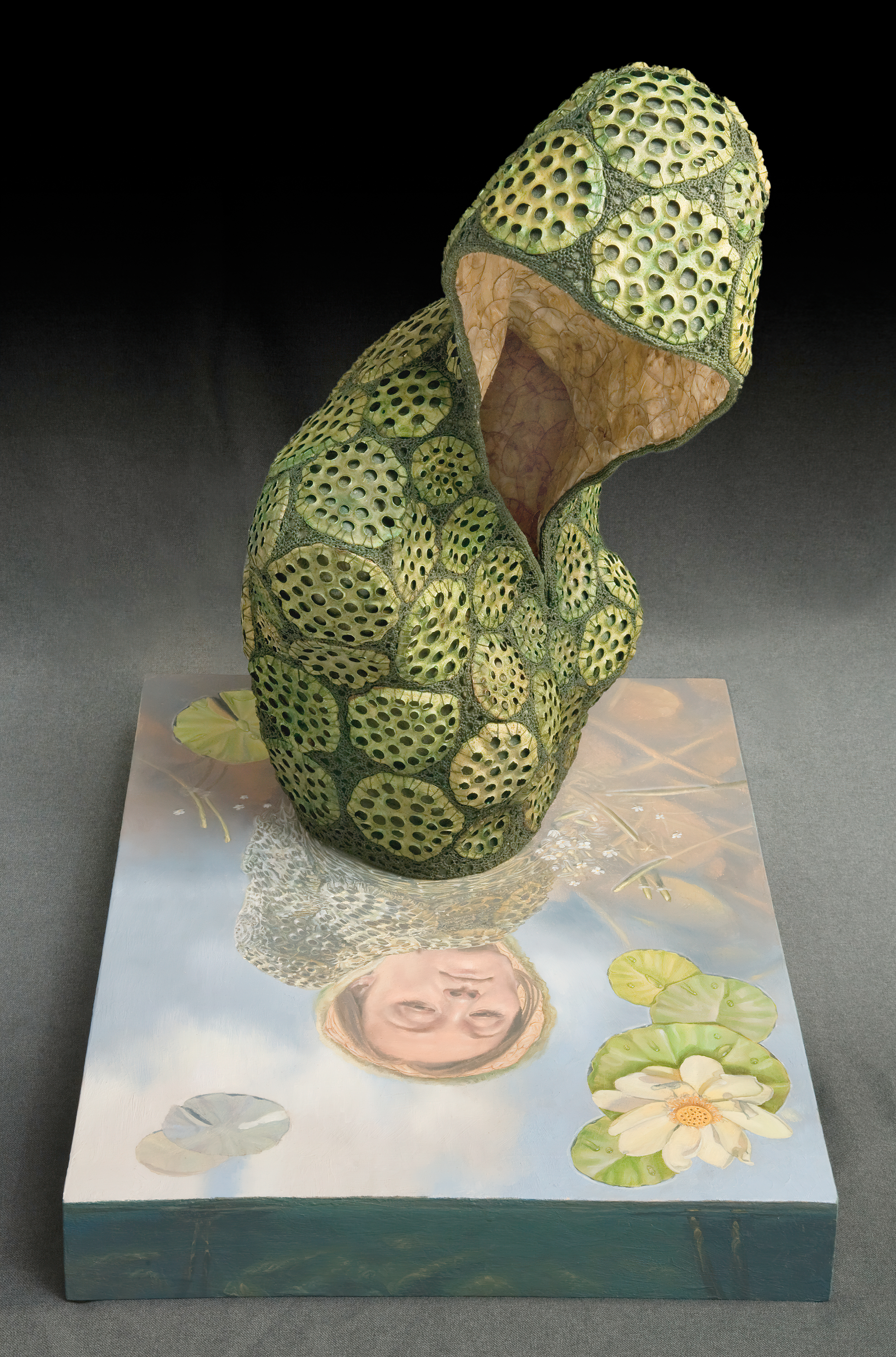 Jan's Instagram
Jan's Website
Posted 6.21.2021