AD 223 | Sarah Zucker
"NFTs and The Cassandra Complex"
Sarah Zucker is an artist + writer based in Los Angeles.
Her art merges the gorgeous and grotesque through humor, psychedelia, mysticism, and the interplay of cutting edge + obsolete technologies.
She works across mediums, specializing in mixing digital and analog video techniques and the use of VHS.
Her GIF art has been viewed over 6.7 billion times
on Giphy.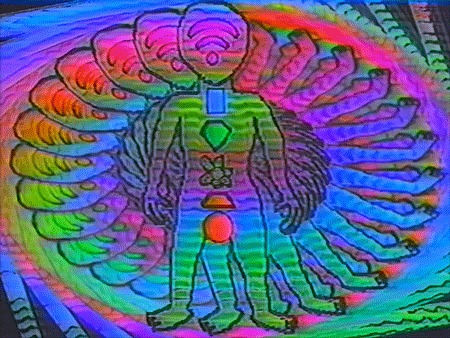 She has been involved in Crypto Art since early 2019, tokenizing single and limited editions of her screen-based artwork on the blockchain. Her NFTs – digital art editions – can currently be found on
SuperRare
,
NiftyGateway
,
Foundation
,
KnownOrigin
,
Hic Et Nunc
, and
Rarible
.
She holds a BA in Theater/Creative Writing for the Media from Northwestern, and an MFA in Dramatic Writing from NYU.
Show Notes:
Sarah's childhood and developing interest
NFTs and Crypto Art
"Wrestling your angels"
Struggling as an artist
The call to be an artist
Theosophy
Humanitarian contributions in the NFT space
Identity
Changing the world
Dancing with the abyss
Exploring the concept of suffering
The societal expectation of immediate rewards
sarahzucker.com
Sarah's Instagram
Sarah's Twitter
Posted 12.12.2021