AD 249 | Brett Amory
"Duality and Technology"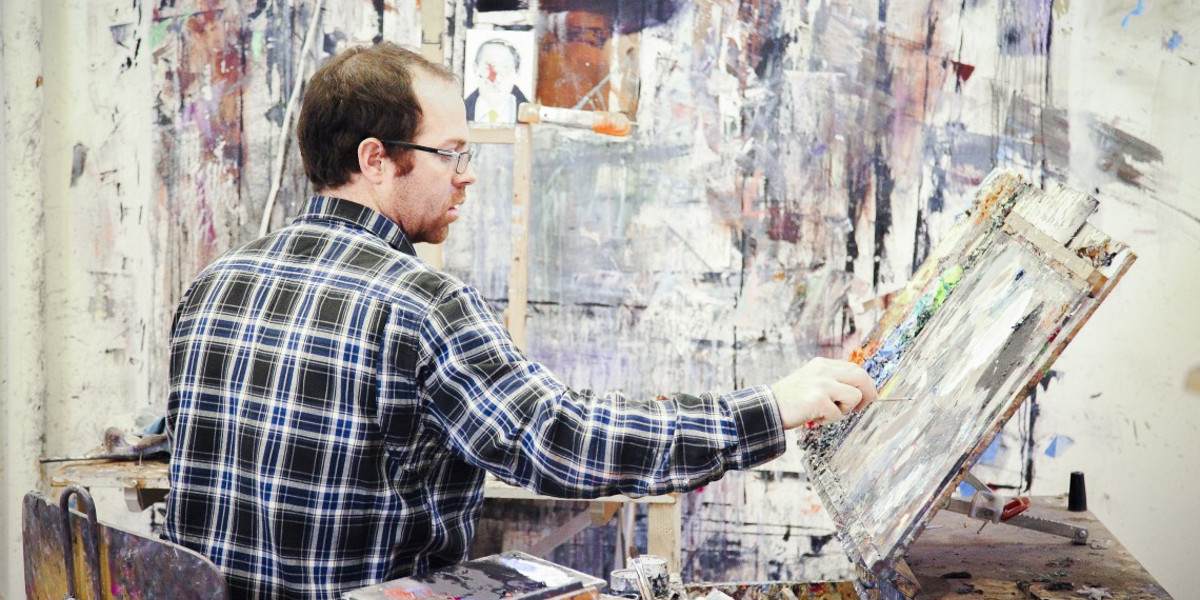 Brett Amory's multidisciplinary practice is based on the intersection of quotidian and habitual engagements with the everyday world. His works consider moments of visual perception that precede interpretation. Working primarily in painting and installation, he uses the ordinary as a vehicle for extending the familiar into the realms of the unfamiliar.
His work has been exhibited both nationally and internationally, including at the National Portrait Gallery, London; the Scottish National Portrait Gallery, Edinburgh; the Fort Wayne Museum of Art, Indiana; Contemporary Jewish Museum, San Francisco; and de Young Museum, San Francisco.
Brett Amory earned an MFA from Stanford University and a BFA from the Academy of Arts
University. He lives and works in Oakland California.
Topics Discussed In This Episode:
Introduction (00:00:00)
Brett's introduction to art through skateboarding (00:11:42)
Using experiences to inform one's creative process (00:21:45)
Honing into instincts (00:26:27)
Being challenged to draw better (00:30:22)
The combination of aesthetics and meaning (00:37:35)
The evolution of Brett's work over the course of 25 years (00:41:33)
"The Waiting Series" (00:43:33)
Getting his MFA @ Stanford (00:48:31)
Conclusions Brett has come to after completing his MFA @ Stanford (00:51:23)
What the MFA application process is like @ Stanford (00:56:47)
Phenomenology (01:01:08)
Brett's recent work regarding duality and technology (01:04:00)
Stoicism (01:09:40)
GANs / AI (01:12:27)
Artists / People Mentioned:
William Strobeck (Skateboard Film Director)
George Romero (Director)
Marshall McLuhan (Writer)
Maurice Merleau-Ponty (Philosopher)

Paul Cézanne (Painter)

René Descartes (Philosopher)

Martin Heidegger (Philospher)

Books Mentioned:
Techgnosis (Erik Davis)
The Singularity is Nearer (Ray Kurzweil)
Article Read In Episode Intro:
"What is Embodiment? Maurice Merleau-Ponty's Philosophy of the Body"
by Moses May-Hobbs
artistdecoded.com
brettamory.com
instagram.com/brettamory
Posted 4.5.2023