185 | Adam Hall - "Current Journeys"



As a visual artist, Adam Hall began working mostly with charcoals and oils. Self-taught, he attempts to mix traditional style with contemporary. Using palette knives and layering techniques he creates a true richness and depth to his work. Adam believes every painting is his next opportunity in truly expressing his vision and vibe through landscape. "Art is such a powerful tool and I strive to use it in the most positive way I know how."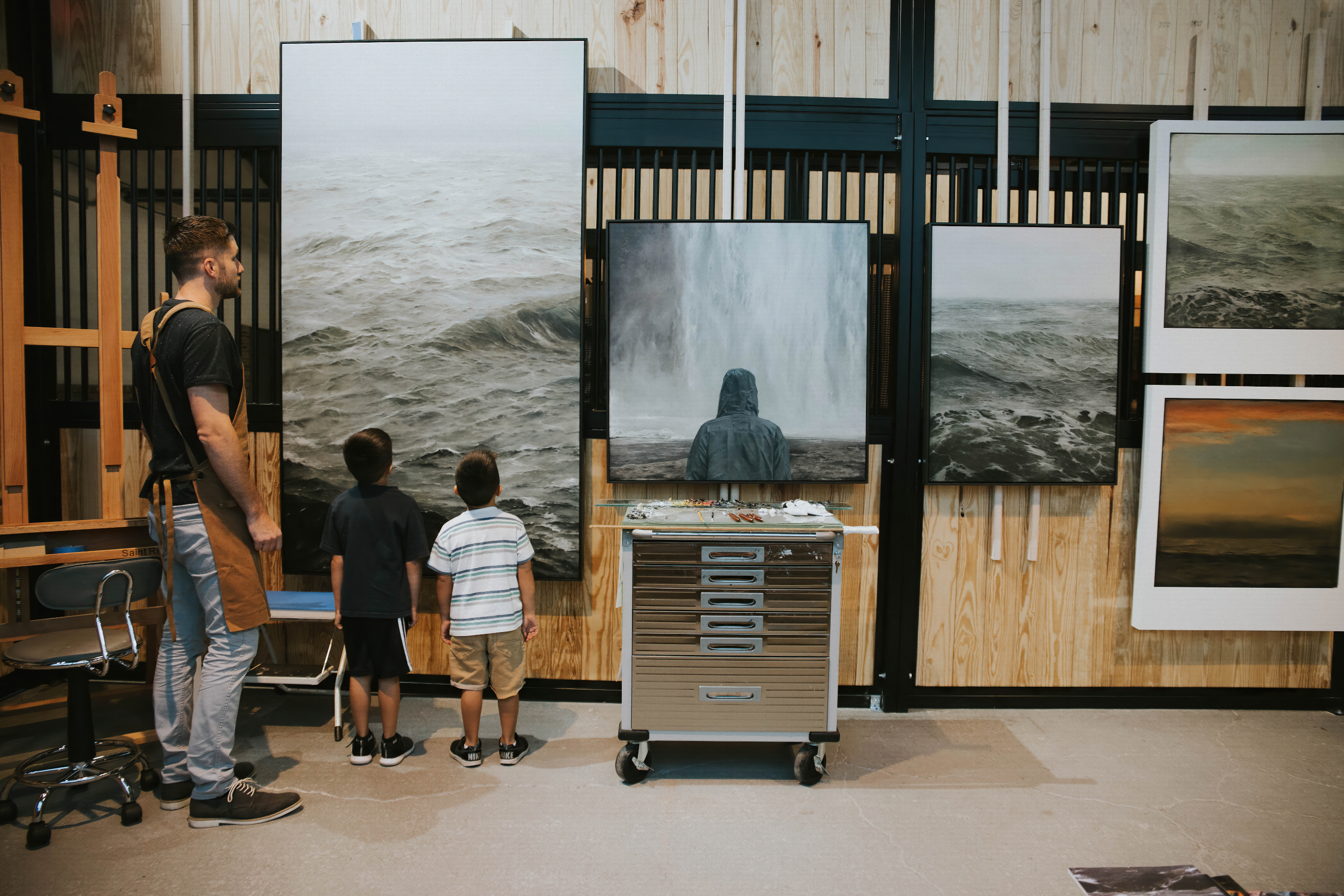 While his passion for art began growing up in Wellsburg, West Virginia, his professional artistic career began nearly two decades ago in Nashville. When he was not on the road touring with bands all over the world, Adam slowly became involved with a local design firm whose clientele took great interest and demand for his art. Eventually, he started working full time with major record labels and recording artists in Nashville, all the while pursuing his dream to become a full-time artist.




Today, his work has been represented in galleries all over the United States and has been featured in such magazines as American Art Collector Magazine & Fine Art Connoisseur. Adam Hall proudly resides in Nashville, TN, with his wife Thais. Adam spends most of his time in his studio in Historic Franklin and continues to discover a fulfilling purpose through art.


Topics Discussed In This Episode:
The benefits of technology during COVID
Adam's early career in the music industry
Utilizing elements from outside fields of study and incorporating them into your artistic practice
Adding different experiences and tools to your "toolkit"
Adam's changing perspectives on painting
The dynamic of a career vs. a hobby
Being disciplined and producing organic results
Healthy competition
Surrounding yourself with individuals who are greater than you
Humility
Faith and understanding how it relates to our experiences
Being in a constant state of questioning
The notion of personal truth(s)
Religion and ideologies
Inclusivity and exclusivity
Remaining open to other aspects of the world
Adam's experiences traveling to Africa
Morality and ethics
Intentions behind our actions
The meaning behind Adam's ocean paintings
The emotion that translates through a person's artwork
Adam's experiences as a father
Micro-decisions within our daily lives
Striving creatively through parenting
"Current Journeys"

Adam's Instagram
Adam's Website

Posted 11.30.2020