AD 242 | Joshua Hagler
"The Tenets of Nihil"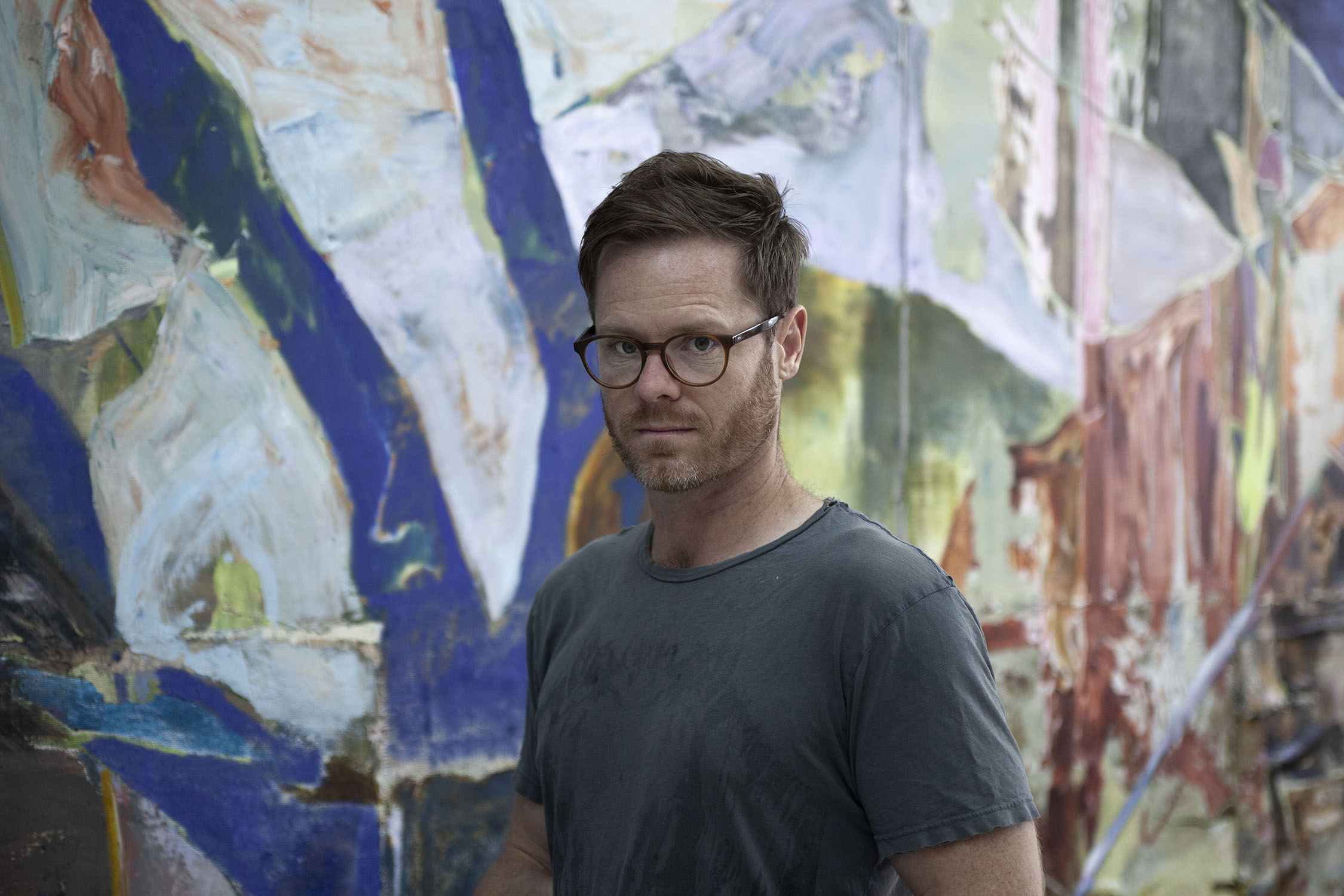 The long arc of Joshua Hagler's oeuvre, with its focus on painting, could be traced by its slow, physical and conceptual disintegration - of it's imagery, politics, art historical underpinnings, and philosophical erudition - from its early pictorial messaging to a need, in more recent years, for direct physical experience of the numinous. Material layering is at the core of Hagler's work, combining a range of self-developed painting processes which force a loss of skilled control, making for radical pictorial transformation. The works situates itself in the paradox of absence and presence, the internal and external, and the sacred and profane.
Whatever research occurs with regard to issues such as mass shooting, wildfires, and religiosity in America, only demonstrates itself to the degree that it's relevant to the artist's own background and direct life experience. The personal is thus foregrounded and given preference over academic defenses, which are subverted at every opportunity. Hagler's distinct signature manages to span paintings both physically slight and vast, figurative and abstract. The work is intentional about avoiding redundancy common in an era of self-conscious branding, preferring endless evolution, while seeking to ground itself in deeper authenticity over time.
Topics Discussed In This Episode:
The Tenets of Nihil
Exile & Absence (The Archaic Brother) - The first tenet of Nihil

The reasons why Josh moved from California to New Mexico in 2017
Paradoxes
Private vs. public conversations
Arvo Pärt's compositional style, "tintinnabuli"
Josh's observations in abandoned spaces throughout New Mexico
Believing in consciousness
Axis Mundi
Patterns emerging out of observations
The Archaic Brother
How being a father has given him a deeper meaning and appreciation for life
The role meditation has played in his life
Artists Mentioned:
Ruben Östlund (Director)
Arvo Pärt (Composer)
Mark Rothko (Painter)

Aja Daashuur (Medium)
Books Mentioned:
The Daemon (Anthony Peake)
The Seat of the Soul (Gary Zukav)
Films Mentioned:
The Square (2017)
Force Majeure (2014)
joshuahagler.com
instagram.com/haglerjosh
Posted 8.22.2022