AD 222 | Cj Hendry
Copyright Infringement + Her New Exhibit "Blonde"
CJ Hendry (b. 1988) is a New York-based artist originally from Brisbane, Australia. Hendry transforms her fascination with contemporary material culture into large-scale, hyper-photorealistic drawings. Cj Hendry's exhibits aren't intended to be passively observed but, rather, actively experienced through engaging, fun, and thought-provoking exhibits. For her exhibit Monochrome, Hendry and her team built an entire multi-room "home" inside a warehouse with each room entirely monochrome-colored from floor to ceiling and everything in between. For Rorschach, guests jumped through a gigantic bouncy house maze in order to reach and finally view the impressive series. Each Cj Hendry exhibit, from Miami to Melbourne, draws massive crowds with attendees waiting in line for several hours - and, in the end, everyone leaves more enriched than when they arrived. With her celebrity clientele – and many works in private collections - Hendry's waitlist is now well over 3,000 collectors with a wait time of up to five years to get their hands on a piece.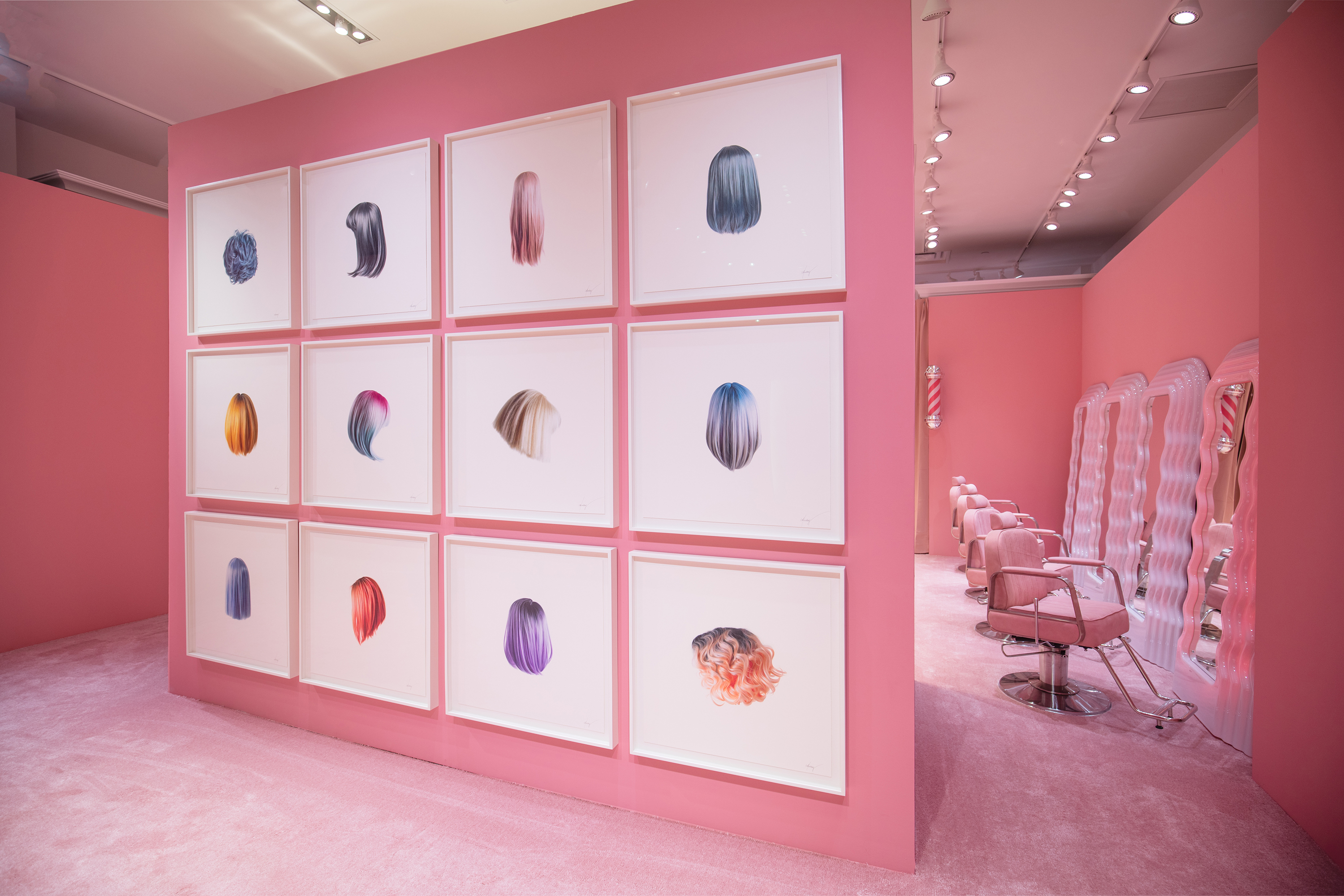 "Blonde" by Cj Hendry

Opens Dec 10th - 12th @ Brookfield Place in New York City, NY


"Blonde is an exploration of wigs as visual language—self-expression, actualization, or façade. There is an undeniable interwovenness between identity, ego and appearance, which is never fixed!" Hendry says. "Wigs, in their transformational impermanence support this fluidity, and the duality between one's inner and outward self, and how we choose to show up in the world, in varying contexts and iterations. There isn't another physical object I have drawn, that has the same physical and emotional transformational power."
The exhibition is free to the public and 100% of Blonde x Tony's Chocolonely's sales will be donated to the Ali Forney Center, an organization that supports LGBTQ+ youth in NYC.
Show Notes:
Cj's NFT Release
Stoicism and being a creative
Her experiences creating art exhibitions
The book "Atomic Habits" by author James Clear
Quality vs. quantity
Hard work vs. natural ability
The importance of creating ideas
Cj's latest exhibition, "Blonde"
The social implications of wigs
Creative problem solving / life struggles
Parenting
cjhendrylive.live
Cj's Instagram
Posted 12.9.2021