AD 234 | Mia Bergeron x John McLeod
"Totems and Vessels"

Mia Bergeron's Artwork + Bio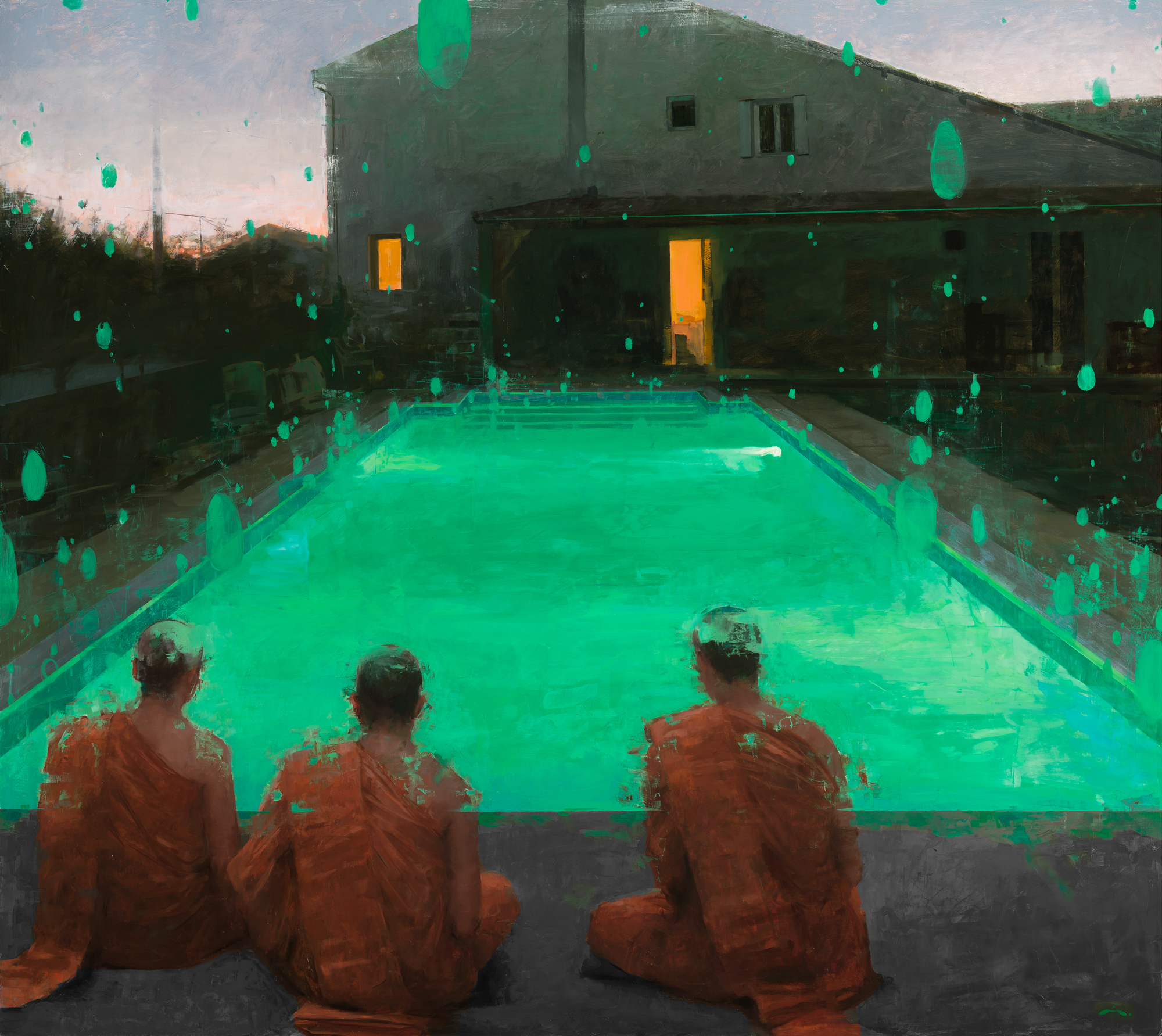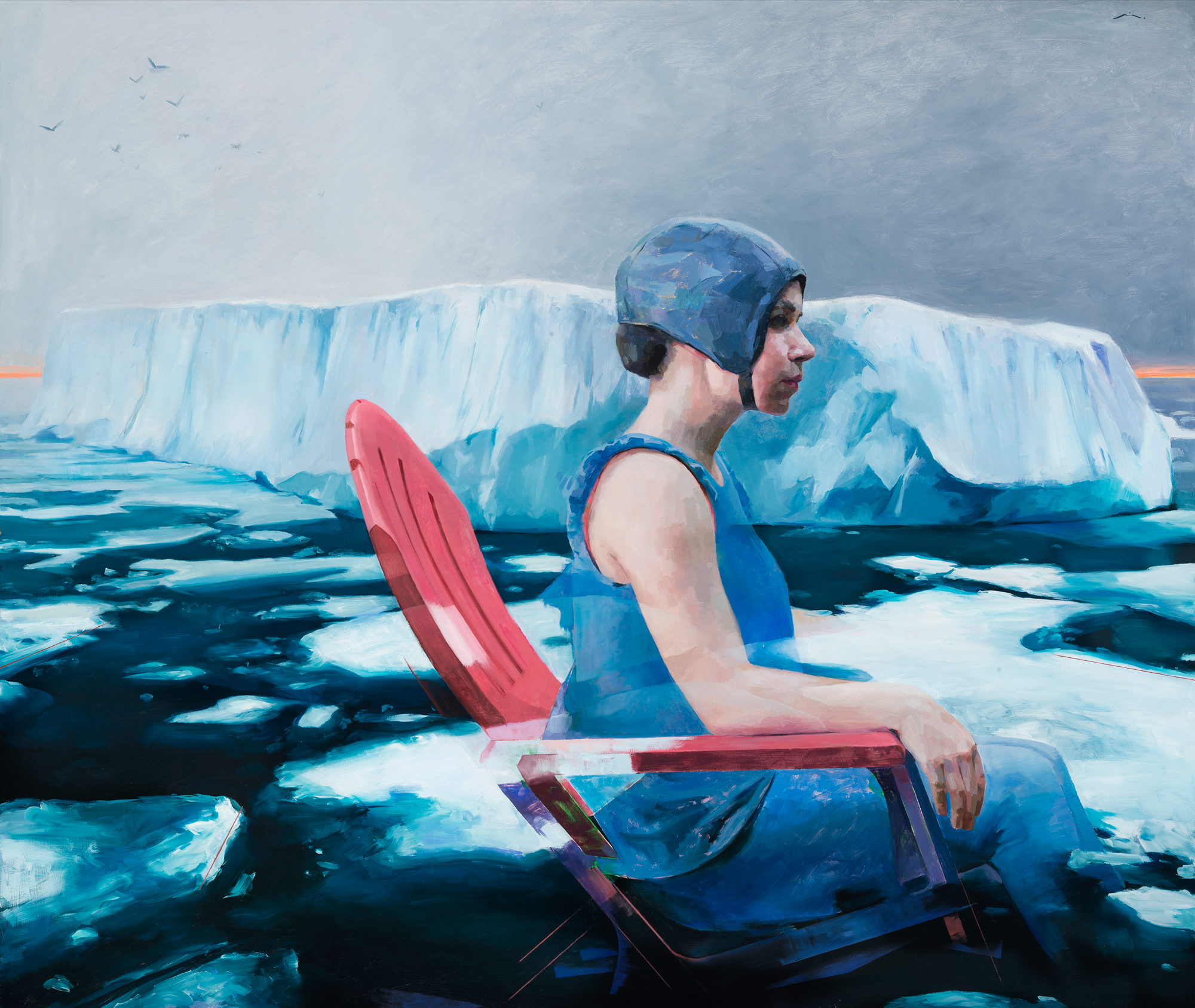 Mia Bergeron is a classically trained oil painter that uses modern techniques and concepts to create layered imaginative works. Imagery in her work often oscillates between the fictitious and the observed in equal parts.
Rooted in her upbringing in New York City with continuous exposure to modern art, her paintings also reveal her choice to study classical painting in Florence, Italy under Charles H. Cecil in her twenties. Heavily influenced by historical artists such as Diego Velázquez, Titian, Anthony van Dyck and John Singer Sargent, her paintings are also shaped by contemporary artists such as Alex Kanevsky, Ann Gale, and Adrian Ghenie.
For Mia, the process of making paintings is similar to meditation. Each painting is the listening and contemplating of the surrounding world. The minutes at the easel are similar to focusing on the breath- there are times when the scrutiny is welcomed and quiet, and other times when the mind is loud and unintelligible. It is this dynamic contrast that is at the center of Mia's paintings. This dualistic nature of life is what pushes and inspires her work.
Mia has been published numerous times in international magazines. Her painting "Tranquil Ghosts" was the cover image for the January 2022 Issue of American Art Collector Magazine. She continues to teach throughout the United States and Europe. She and her husband, artist John McLeod, lives in Chattanooga, Tennessee.
John McLeod's Artwork + Bio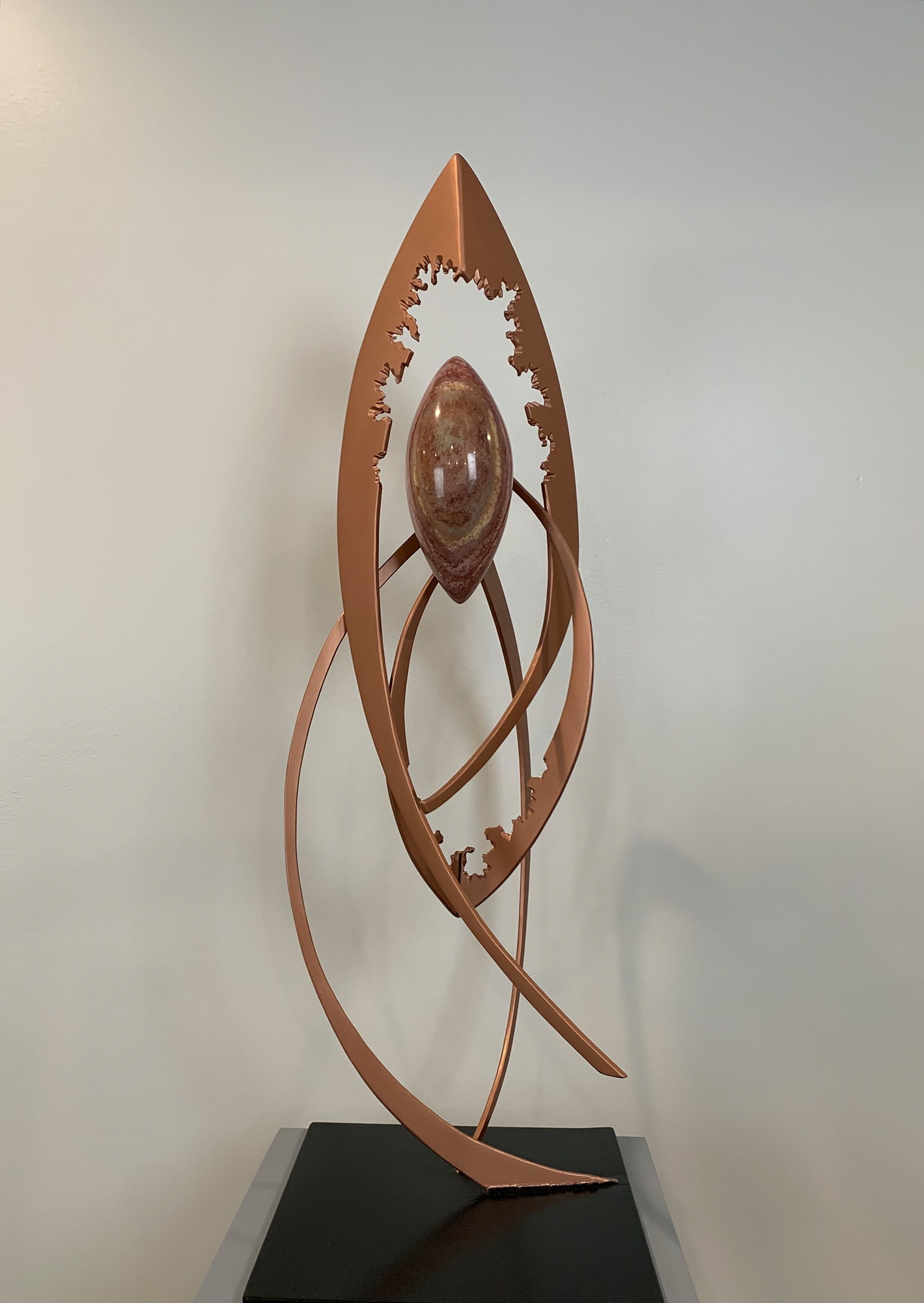 Living and working in Chattanooga, Tennessee, John McLeod graduated from Millsaps College in Jackson, Mississippi in 2001. His earliest influences come from studying ancient Mesoamerican and Egyptian sculpture and imagery. John works with a wide range of materials and methods to explore emotional experiences, communicate beliefs in visual terms, create enigmatic situations or simply to share beauty, pain or both. Featured in Beautiful Bizarre and American Art Collector magazines, his work is collected internationally. John is currently represented at Abend Gallery.
Topics Discussed In This Episode:
How Mia and John originally met
Their experiences living in Chattanooga, Tennessee
Their newest duo-show "Totems and Vessels" @ Robert Lange Studios in Charleston, South Carolina
Mia and John describing each of their processes
Cultivating a solid relationship
Creating a work/life balance in their lives
How John sees the confluence between all of his vast interests and hobbies
Finding a meditation practice through physical activities
The joy that comes from having multiple creative outlets
The anxiety of constant self-improvement
Meditative qualities and subject matter within Mia's work
Understanding the technical aspects of a painting in order to express more personal ideas
Books Mentioned:
"The Year of Magical Thinking" by Joan Didion
miabergeron.com
johnmcleodart.com
robertlangestudios.com/shows/totems-and-vessels
Posted 5.6.2022