AD 238 | Martin Wittfooth
" The Clash of Industry and Nature"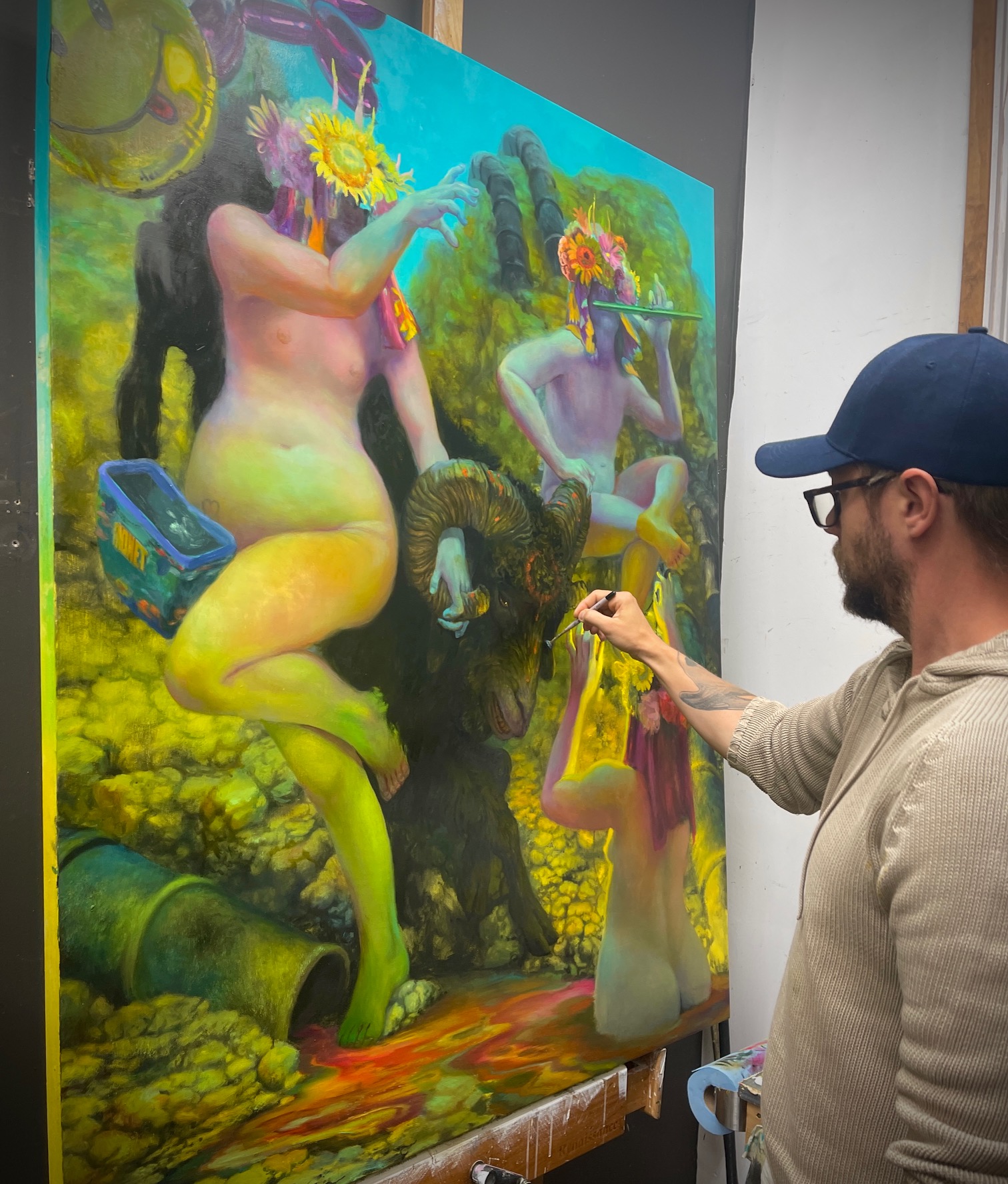 Martin Wittfooth was born in Toronto, Canada in 1981 and works in two studios in Kingston, New York, and Savannah, Georgia. He earned his MFA from the School of Visual Arts in New York City in 2008. Wittfooth's work has been exhibited in galleries and museums worldwide, including the Virginia Museum of Contemporary Art, Akron Art Museum in Ohio, and La Halle Saint-Pierre in Paris, with solo exhibitions in New York City, Los Angeles, Seattle, and Copenhagen. His paintings have also appeared in numerous publications, including Juxtapoz, The New York Times Art Review, and Vice, and cover features in New American Paintings, Hi-Fructose, Chronogram, and American Artist Magazine.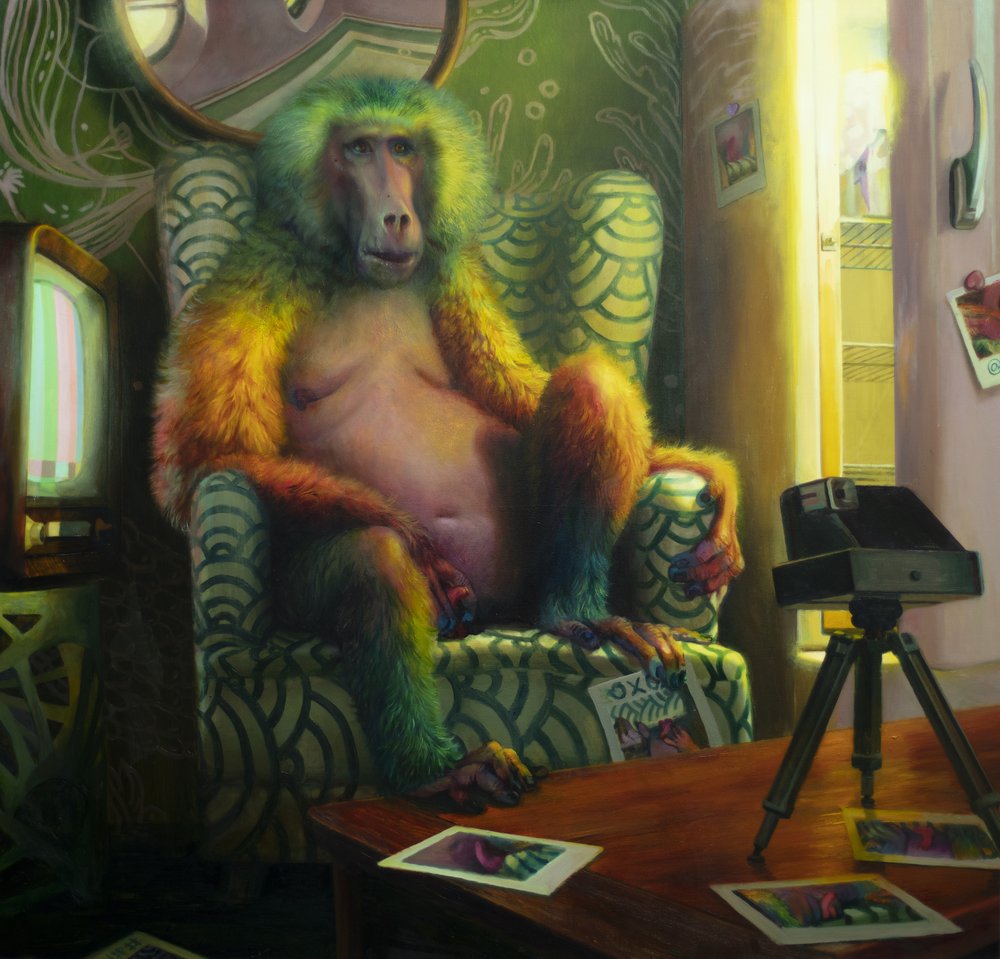 Wittfooth's paintings, drawings, installations, and sculptural works investigate themes of the intersection and clash of industry and nature, and the human influence on the environment. Many of his works explore the theme of shamanism - rituals and practices as old as our species - through which we have attempted to dialogue with nature: the nature outside of ourselves and the nature within. His creative language uses the combination of allegory and symbolism to convey visual narratives.
Martin Wittfooth is represented by Gallery Poulsen in Copenhagen, Denmark.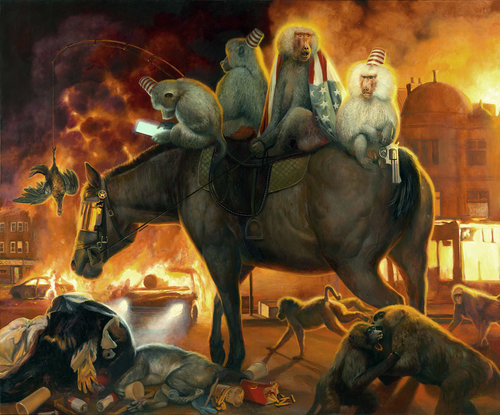 Topics Discussed In This Episode:
Martin's upcoming solo exhibit "The Plasticene Era," which opens on September 17th, 2022 @ Gallery Poulsen in Cøpenhagen
The longest amount of time he has spent on one painting
Getting inspiration from the La Brea Tar Pits in Los Angeles
The pre-career retrospective
Creating an exquisite corpse with oneself
Martin growing up in Finland
Martin working as an illustrator directly out of college
3D printing
World building
Speaking about one's personal observations of the world through one's paintings
The Siren in Greek mythology
Google's "sentient" AI, LaMDA
Creating meaning out of one's own life
Balancing being a working artist and having a family
Being a community focused artist
People / Artists Mentioned:
Gerhard Richter (Visual Artist)
David Cronenberg (Director)
Bret Easton Ellis (Writer)
Darren Aronofsky (Director)
Adrian Ghenie (Painter)
Justin Mortimer (Painter)
Cecily Brown (Painter)
Anish Kapoor (Sculptor)
James Turrell (Artist)
Albert Einstein (Physicist)
Blake Lemoine (Google AI Engineer)
Books Mentioned:
American Psycho
Less Than Zero
Films / TV Shows Mentioned:
Crimes of the Future (2022)
Mother! (2017)
The Shining (1980)
martinwittfooth.com
instagram.com/martinwittfooth
Posted 6.27.2022